Central Coast Lawyers | 24/7 Legal Assistance |

1300 529 444
Criminal Law
If you have been charged with a criminal offence or have an urgent bail application, you will need expert legal advice and representation. Fourtree Lawyers Central Coast provides legal assistance 24/7. Call us before you talk to the police.

Read more
Traffic Law
Traffic offences require expert legal representation to minimise any penalties that may apply. Don't risk your licence, your income or your job. A section 10 may be possible. Our Central Coast lawyers will explore every avenue to get you the best outcome.

Read more
Heavy Vehicles
Being charged with a heavy vehicle offence is a devastating blow to both the driver involved and the company they work for. Since a driver's livelihood may depend on a clean driving record and on remaining licenced, getting legal advice from an experienced heavy vehicle lawyer is essential.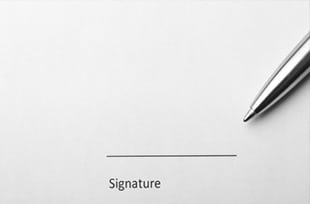 Wills & Estates
Peace of mind and certainty about what happens to your assets in the event of your death is something most people wish for. Fourtree Lawyers can make sure that your family and loved ones are aware of what you would like to happen to your estate after your death.

Read more
Family Law
When your relationship is under stress or breaks down completely you may not know where to turn for help. Seeking expert family law advice early can help to ease the emotional burden, save you time, money and avoid a protracted legal dispute.
Employment Law
If you are an employer or an employee trying to deal with unfair or unlawful behaviour in the workplace, it can be an extremely stressful experience. We can protect your rights and help you make the right decisions so that you can resolve often sensitive employment issues to an effective outcome.

Read More
Your Central Coast Law Firm
Situated on the Central Coast of NSW, law firm Fourtree Lawyers deliver our clients the highest quality of personalised service and expert legal representation with a focus on Criminal Law, Traffic Law, Family Law, Wills & Estates and Heavy Vehicle matters.Our Central Coast Solicitors provide sound legal advice, effective strategies and strong representation to ensure your legal issues are resolved promptly, in a professional and cost-effective manner. Fourtree Lawyers have an in-depth knowledge of our local community and an understanding of the issues and challenges facing our Central Coast clients. We take the time to listen to your concerns, review your matter with you, explain your position and provide an assessment of the likely outcome in plain English.
Courts we attend
We provide Court representation from Sydney to Newcastle including - Gosford Local Court, Gosford District Court, Wyong Local Court, Woy Woy Children's Court, Belmont Local Court, Toronto Local Court, Hornsby Local Court and all Courts in Sydney and Newcastle. As a Central Coast law firm, we have considerable experience presenting matters before local Magistrates & Judges which means we can deliver effective representation and the best possible outcomes for our clients. Our legal team live and work on the Central Coast and are available to provide a rapid response for urgent legal matters as they arise.
Affordable & effective
Our personalised legal services are affordable and effective. We offer fixed fees and payment plans for many Court matters, so you will always know exactly where you stand. Call our Central Coast Lawyers 24/7 on 1300 529 444 – We are here for you when you need us most.
We will help you see the wood for the trees
Blog Posts
8
Jan
If you have been asked by the police to make a statement as a witness, it is important to understand what the implications may be. What is a witness? A witness is a person who...
Testimonials
Kevin and Jane are without a doubt 100% there to support you through Your whole ordeal reassuring you all the way My experience from finding Fourtree Lawyers on Google in a fairly unsure position, reading the reviews to the successful outcomes was the only referral I had, believe me when I say you will be happy with their experience in all fields of law which is insurmountable and they will obtain the best favourable outcome in any circumstance. Fourtree Lawyers are there for you to bring things back into perspective...

Very Helpful, Very Organized approach in defending you in court, Fourtree Lawyers are the company to chose if you want all the confusion and stress to be explained to you and for you in regard to facing court, these people are the Answer.

Although our experience is not one we would have chosen to go through, nor do we want to be in this type of situation again, at the very least we are hopefully wiser for it and take some comfort in the fact that we now have a solicitor we know we can call on. We appreciate your service and would not hesitate to recommend Fourtree if we know anybody in need of legal advice.

I was apprehensive about trusting anyone with the erroneous but embarrassing and life-altering criminal charge I faced. I did a little research and the compass of criminal experience and victories pointed to Fourtree Lawyers. My case was a tricky one, no witnesses and no evidence; bar several fabricated statements embossed with Police collusion. Kevin and Paul presented my case to the Magistrate with kind respect and with sincere regard for my integrity. Throughout the process of compiling my case Jane took a series of desperate and distressing phone calls from...

I'd like to thank Kevin and Jane for meeting me on the weekend and saving me a trip to the central coast (without a licence). I'd also like to thank Paul Popescu for doing a fantastic job representing me on a serious driving charge, he gave me clear instructions on what I needed to do and he was spot on, I received the best possible sentence. I would highly recommend Fourtree Lawyers, they travel all over NSW.

We found Fourtree Lawyers on Google after hours. I called on a Sunday and got some good advice. So went in to meet Kevin on the Monday. The outcome was a section 10(1)(b). We were so pleased and relieved. Thank so much to Kevin and Jane!! Would definitely recommend Fourtree Lawyers! Worth every cent! – JM Terrigal

"Kevin and Jane were my "knights in shining armour." I can't thank these two people enough. They gave their everything and most important believed me when I told them my story. I am forever grateful for their professional attitude and for giving 100% to free me from my nightmare. I was able to plead guilty but also most importantly was not forced to lie and compromise my integrity and own personal values and standards. I was very happy with the outcome and the way I was treated. They communicated constantly...

Had the most amazing experience with Fourtree Lawyers kevin vierboom who represented my partner was helpful and understanding and we got a great result better then expected ? jane hogan, I was so blessed to have her by my side. They are an amazing team and i would recommend them to everyone also great value for money. Especially considering i only called the morning of the court case and they were all over it at my bek and call thankyou so much guys im so appreciative for all your help today

I was lucky enough to have Kevin take my case and am truly grateful for the services he and his team provided. From the outset, I was made to feel comfortable and knew from the first time meeting with them that they would go above and beyond to get the best possible outcome and that is exactly what they did. Fourtree Lawyers provides exceptional service with outstanding results and I would recommend Kevin to anyone and everyone who is in need of these services.

I was recommend to Fourtree Lawyers from a friend whom also experienced a serious driving infringement. My situation was slightly more serious, being charged with drive while suspended, shared with a reasonably extensive driving record, meant my chances of driving home were minimal. Kevin's realistic and knowledgeable approach not only prepared & educated me upon all possible verdicts, but also supported me with all possible optimistic outcomes. Kevin's extensive knowledge of the legal system, combined with the understanding of the Judges expectations, and vast life experience resulted with an outstanding result,...